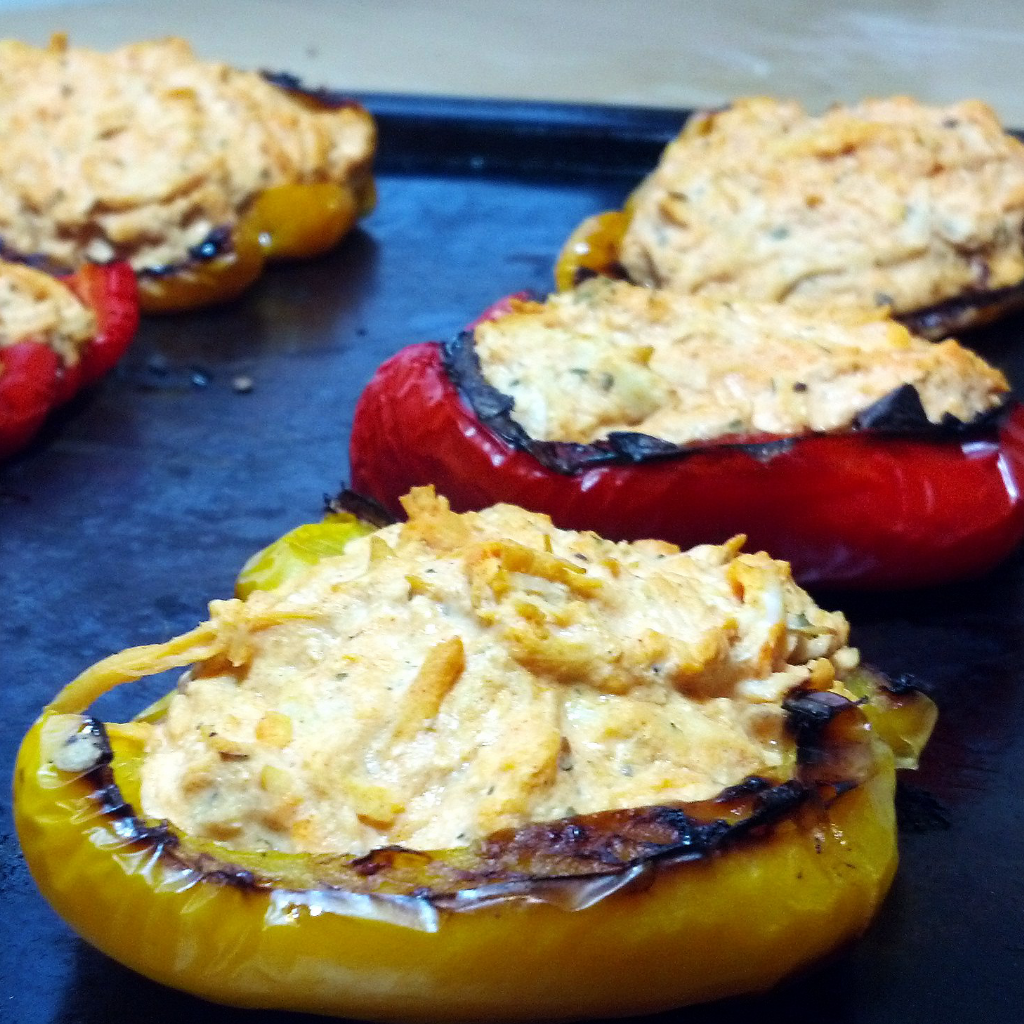 Original vs. Substitute Sam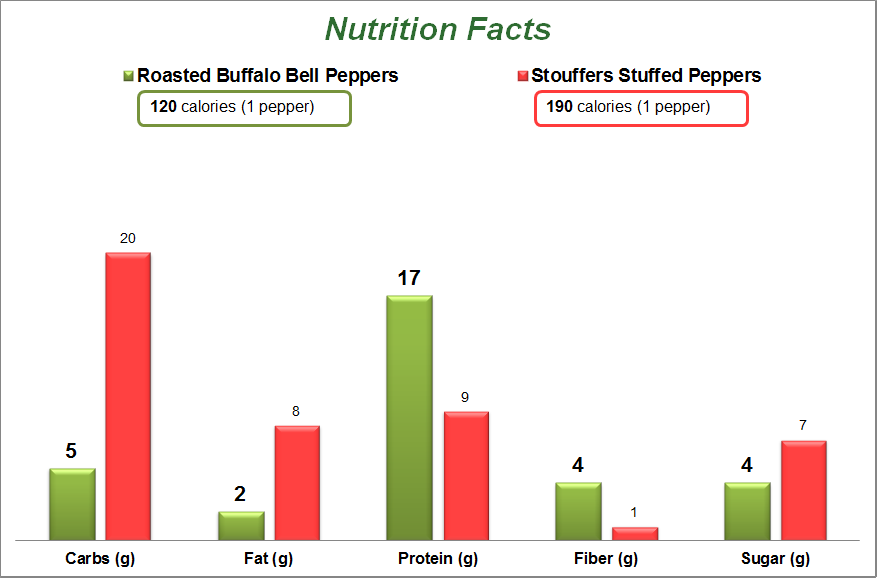 ---
Ideation
Aside from having one of the coolest names ever, Sam's Club has the some of the best colored bell-peppers around. In fact, I rarely buy them from regular grocery stores because the colored versions are almost twice as expensive as the green ones. Combine that with the fact it was my first trip to Sam's Club in a few months and an episode of "Chopped" fresh in my mind I felt it necessary to buy a 6 pack and experiment.
The resulting dish was a perfect balance of buffalo spice and the roasted bell pepper sweetness. As much as I'd like to attribute this to my culinary expertise everyone knows it's nearly impossible to screw-up anything with Healthy Frank's Buffalo Chicken Dip in it.
---
Recipe
1. Preheat oven to 400 F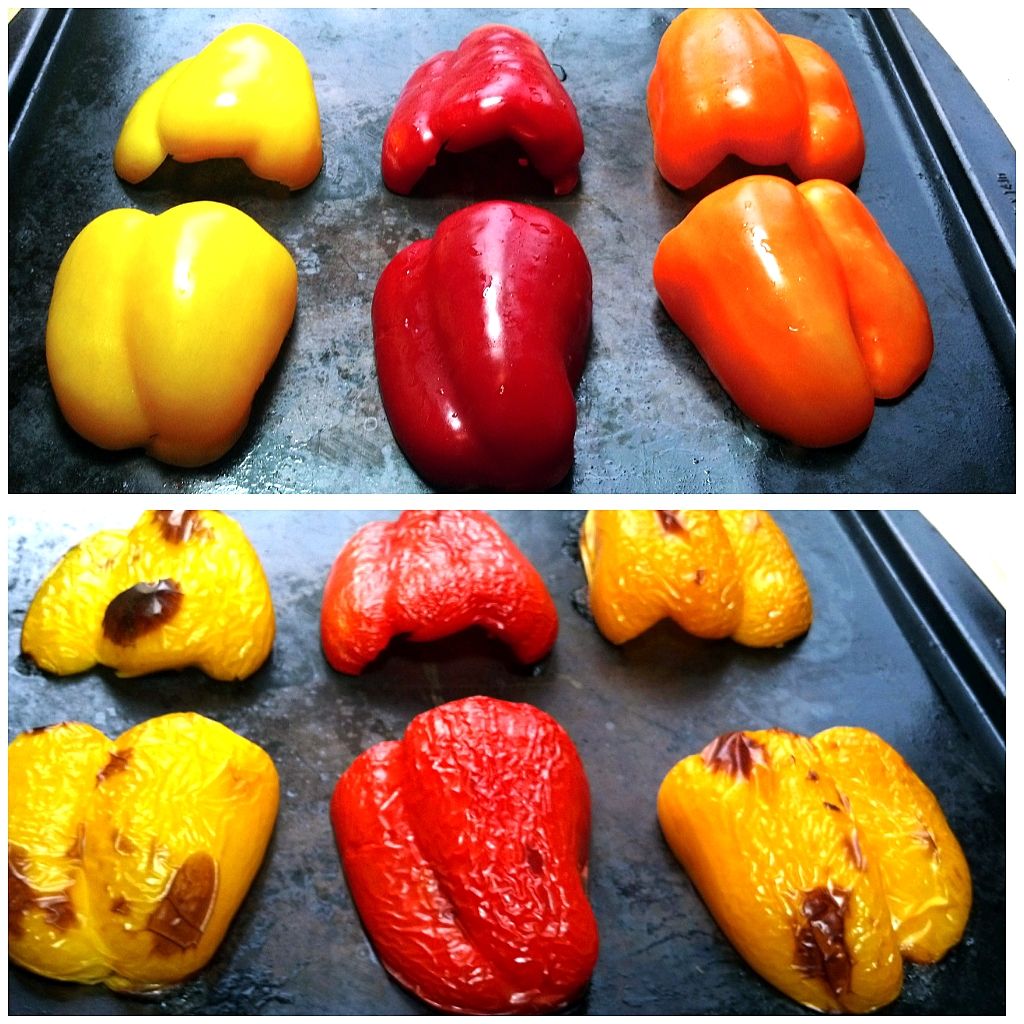 2. Wash bell peppers thoroughly, cut in half vertically and remove the stems and seeds
4. Place bell peppers cut side down on baking sheet and bake until skin begins to wrinkle and brown (10-15 minutes)
5. Remove from oven, flip peppers over and fill with Healthy Frank's Buffalo Chicken Dip (or any other filling)
6. Return to oven and bake for 5 more minutes
7. Remove from oven, let cool and enjoy!

---
Fun Facts
I love cooking food that's healthy and delicious, but I've got a lot to learn and it's way more fun to hear ideas for recipes and improvements from YOU!
Facebook | Pinterest | Instagram | Twitter | LinkedIn | Google+